Partial Dentures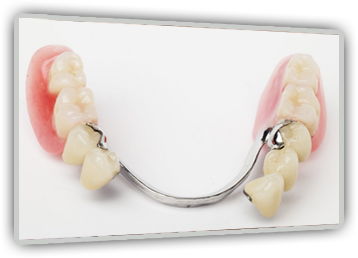 What is a Partial?
A partial denture, commonly referred to as simply a partial, consists of multiple teeth on a gum colored base. The teeth are not in a row, but rather spread across the base to fit like a puzzle with your existing teeth. A partial is normally secured with clips or brackets, but unlike a bridge, a partial is removable.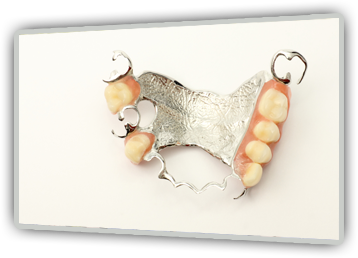 Implant-Supported Partials
Dental implants are small titanium posts anchored into the jawbone. If you prefer a totally secure partial denture and do not want clips or adhesive, then consider implant-supported dentures. In a brief surgery, an implant dentist can secure a few dental implant posts to hold your dentures in place. With implant-supported partials, you prosthetic will feel safe and sound.
We invite you to call Commencement Bay Dentistry of Tacoma, WA today to schedule your appointment with Dr. Miller. Our convenient location is accessible to patients from Tacoma and the surrounding areas. We look forward to learning how we can make you smile!