About the Team
Our Team
Monica, Dental Hygienist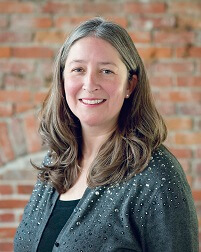 With 24 years' experience as a dental hygienist, Monica has spent 23 years in our office. She earned her associate's degree in applied technology-dental assisting, then graduated with a certificate in dental hygiene from Pierce College. Her professional memberships include American Dental Hygienists' Association and the Washington State Dental Hygienists' Association. Monica enjoys being part of a team that genuinely cares about our patients. She takes time to get to know each of her own patients so that she can become a trusted adviser in oral health matters.
Monica and her husband, Josh, live in Lakewood with their two children, Josie and Michael. The family enjoys boating and entertaining. In her free time, Monica likes to bake, cook, and do crafts.
Kathy, Hygienist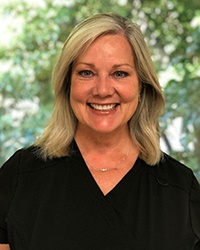 Kathy and her husband moved to Tacoma in 2018 from Vancouver, WA and have thoroughly enjoyed living here. She chose a career in dentistry because having a confident and healthy smile positively impacts every aspect of your life, and she wants to help make that happen. She finds her work rewarding with such a supportive and friendly team. In her free time, she likes to travel, read, enjoy the outdoors with bike rides, hiking, boating, kayaking and she also dabbles in soap making. Her dream trip is to go on a South African Safari. Her home is ruled by Harlequin (Harley) their 11-year-old lab, who will do anything for food.
Sabrina, Dental Hygienist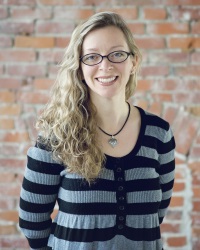 Sabrina has worked in the practice for two decades. She began as a dental assistant, then earned her associate's degree and dental hygienist certification at Pierce College. At your visit, Sabrina is one of four hygienists who may perform your dental cleaning, deep cleaning, and hygiene consultation. She loves the opportunity to positively affect people's lives by contributing to their good oral health. Sabrina is always happy to share tips and product reviews, so be sure to ask her if you have any questions about your dental homecare routine. She holds membership with the Washington State Dental Hygienists' Association on the state and local levels.
After work, Sabrina spends time with her son, who was born in December of 2009. She loves being a mom, gardening, and time with family and friends.
Natasha, Dental hygienist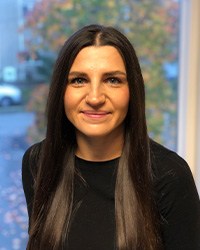 Natasha graduated from the dental Hygiene program at Seattle Central College in 2015. She was a lead dental assistant for 5 years before going back to school for dental hygiene. She is passionate about attending continuing education courses to further her ability and provide the best care possible for her patients. Her top priority is to help each patient achieve optimal oral health, while making them feel comfortable during their regular dental visits.
Natasha and her husband live in Ruston with their three children. Natasha loves to travel, spend time with her family outside and read when she gets a chance.
She was a lead dental assistant for 5 years before going back to school for dental hygiene.
Ivy, Dental Assistant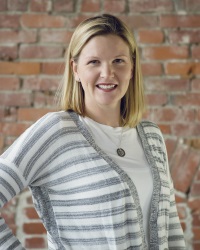 Ivy joined our pratice in 2014. She graduated from Clover Park and has worked in dentistry for 21 years. Ivy enjoys all aspects of dentistry, especially assisting with complete simile makeovers. Her attention to detail and outgoing personality puts patients at ease. Ivy has been married for 19 years, and has three children. She has lives in Fircrest and enjoys gardening, running, and playing with her children.
Rachel, Expanded Function Dental Assistant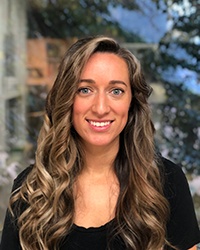 Rachel joined us in 2017 as a Dental Assistant. She graduated from clover park Tech in 2012 with an associates degree in Dental Assisting and again in 2019 from South Sound community College with an Expanded Function Dental Assistant certificate. At home she cares for her dog, Kenai along with her two horses and cats. In her spare time, she loves being outdoors whether its trail riding or hiking with her dog.
Lana, Expanded Functions Dental Assistant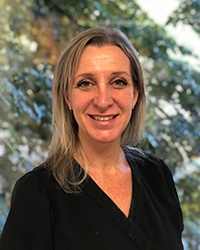 Lana has worked as a dental assistant for over 20 years. She is registered in Washington State, has her CDA and received her EFDA certification three years ago. Her passion for helping patients comes through in her work every day. She understands that a visit to the dentist isn't always easy, but she believes that if she provides quality care to our patients and ensures they are comfortable, that visits can actually become enjoyable.
Lana entered the dental industry because of her love for working closely with people. But, when she's not getting to know her patients, she loves hiking, running, working out and spending time with her family.
Jaime, Dental Assistant/Administrative Assistant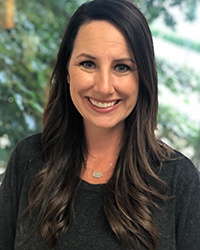 Jaime has been a dental assistant for 15 years. She joined Dr. Miller's team in 2019. Jaime loves to make her patients feel comfortable and confident in the care she is providing during dental treatments. She is proud to be from the PNW. In her spare time she enjoys activities with her son and crafting.
Shellie, Insurance Coordinator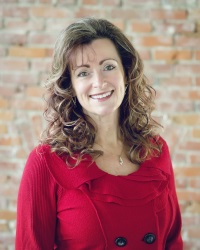 Shellie is a graduate of Clover Park Vo-Tech. With 20 years in administration, she provides excellent assistance to our staff and patients in the front office, and she has been with us since 2007. She enjoys working with a solid and skilled professional team, in an atmosphere that's comfortable and inviting.
When she isn't working, Shellie likes to play golf, garden, or travel. She's a proud mother of two daughters – and grandmother of two more!
Shawn, Insurance Coordinator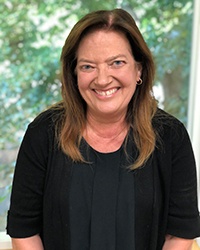 Shawn has been in the front office administration for 29 years. She enjoys working with our patients for all their front office needs, especially with insurance and billing. Shawn has been with Commencement Bay Dentistry for 1 year but has worked with Dr. Miller in the past for several years. She has 3 sons, 1 daughter-in law, and 2 grandsons. She likes to spend her free time with my family and best friends from childhood. Shawn likes to travel and gets together often to play games, like Mexican train.
Jan, Patient Care Coordinator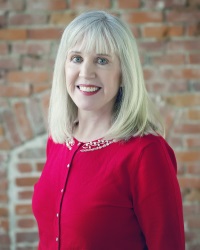 Jan has dedicatedly served our practice for over twenty years after attending college at various schools. She is happy to assist you with all of your scheduling needs, and answer any of your dental questions. Jan loves the thoroughness of our the practice. No problems go unnoticed with so much advanced technology and the skilled eyes of the dental team!
Jan has been happily married for thirty seven years, and she has two grown children as well. When she's not working, she loves gardening, cooking, baking,kick boxing, walking her schnoodle and going on coffee dates.
We invite you to call Commencement Bay Dentistry of Tacoma, WA today to schedule your appointment with Dr. Miller. Our convenient location is accessible to patients from Tacoma and the surrounding areas. We look forward to learning how we can make you smile!