Dental Loupes
Dental loupes, also called magnification glasses, increase visibility allowing us to accurately diagnose and treat small problems before they get big. Wearing a pair of dental loupes, our doctor can easily detect small areas of decay and hairline fractures not visible to the naked eye. Early detection and treatment will prevent you from needing extensive reconstructive work in the future.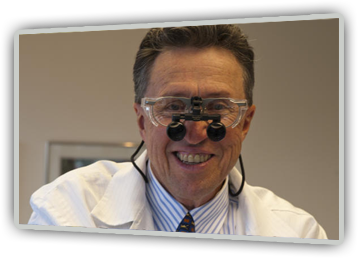 Dental loupes are especially useful while performing comprehensive exams, oral surgeries, and periodontics. A small light is often attached to the frame of the loupes provides a continual light source to the area being examined. The light allows our doctor to perform dental procedures comfortably without constantly hunching over and maneuvering the overhead lamp. Magnification ranges from 2X to 5X, so we can choose the right pair of loupes for the job.
We invite you to call Commencement Bay Dentistry of Tacoma, WA today to schedule your appointment with Dr. Miller. Our convenient location is accessible to patients from Tacoma and the surrounding areas. We look forward to learning how we can make you smile!