Dr. Megan Miller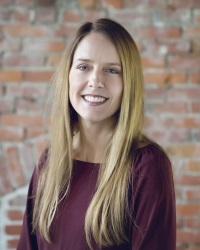 Dr. Megan Miller is a Washington native, and received her bachelor's degree in Natural Science Biology from the University of Puget Sound in Tacoma. She graduated with her Doctorate of Dental Surgery and Prosthodontic Honors from the University of Washington Dental School in 2002. During Dr. Miller's dental training, she was selected to receive advanced training in implant dentistry and endodontics. Dr. Miller also took a special interest in dental fears, and participated in additional elective training in treating fearful patients.
Committed to education, Dr. Miller participates in a number of continuing education courses, seminars, and hands-on clinics each year. She is a member of the American Dental Association, Washington State Dental Association, and Pierce County Dental Society, as well as the 253 Spear Study Club. Dr. Miller enjoys treating patients of all ages, and providing a lifetime of care to her patients - young and old alike. She finds it particularly rewarding to provide interdisciplinary care to compromised and neglected teeth, and restore them into a healthy and functional mouth. Dr. Miller finds fulfillment in all aspects of dentistry, from simple fillings to full restoration of a patients smile, but most importantly, enjoys having a positive impact on her patients.
Dr. Miller is a mother of four boys and is happily married. On the weekends, you'll find her on the side lines of her children's sporting events - soccer, basketball, cross country, tennis, golf, swim team, and track . She loves being a part of the boys' different interests and activities, watching their musical performances and seeing them blossom into their own unique characters. Dr. Miller enjoys spending her time outside, no matter the weather, but also taking the time to read for pure enjoyment, or to her children. In her free time, Dr. Miller likes hiking, gardening, and taking trips to the beach with her family.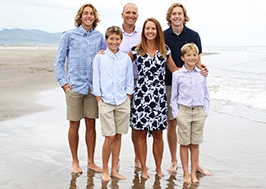 Dr. Tiffany Lamberton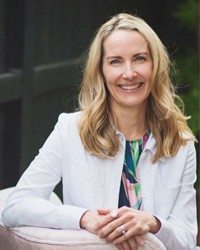 Dr. Tiffany Lamberton is a Washington native who has dual degrees in both Physical Therapy and Dentistry both from Loma Linda University. When she graduated with her DDS degree, she was also inducted into the Omicron Kappa Upsilon National Honor Society and received awards in Oral Pathology and Leadership. She currently has focused her practice on evaluation and treatment of Temporomandibular Joint (TMJ) Disorders and is available for New Client appointments via her website www.tmdcollective.com She will be a speaker for the Pacific Northwest Dental Convention and is delving into the educational world speaking about TMJ, Airway and Myofunctional Therapy. She is a member of the ADA, WSDA and is a Pierce County Dental Society Board Member. She is a member of AOMT and the Chicago Study Club. Dr Tiffany considers herself a life-long learner! She lives in the North End of Tacoma with her husband and two children and enjoys snowboarding, wake surfing and Pilates.