Microscope Enhanced Dentistry
Microscopes have been used for decades in the medical field, and they're beginning to gain popularity in the field of dentistry, as well. With microscopes, the dentist can magnify teeth several times for increased precision and accuracy during diagnosis and treatment. Less than one percent of dentists currently use microscopes, and our team is proud to bring you this advanced level of care.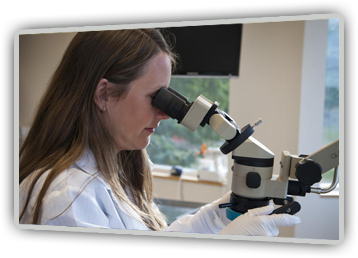 Our surgical operating microscope allows the dentist to see details simply not visible to the naked eye. This proves extremely useful in many areas of general dentistry, including endodontics (root canals), diagnostics (detecting problems), and dental reconstruction. Microscope enhanced dentistry is also highly beneficial during cosmetic procedures where slight changes can have a dramatic impact on the overall outcome.
Microscope enhanced dentistry provides a win-win situation for the dentist and the patient. Magnification allows us to diagnose problems early and provide conservative, highly precise care. This saves you time, money, and will help preserve your smile for the long run. If you have any questions about this innovative technology, please don't hesitate to call our office and ask!
We invite you to call Commencement Bay Dentistry of Tacoma, WA today to schedule your appointment with Dr. Miller. Our convenient location is accessible to patients from Tacoma and the surrounding areas. We look forward to learning how we can make you smile!