About the Team
Dr. Megan Miller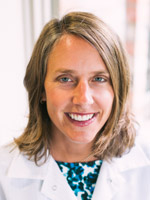 With a bachelor's degree in natural science biology from University of Puget Sound in Tacoma, Megan Miller entered dental school at the University of Washington. She graduated with her doctorate of dental surgery and prosthodontic honors. During Dr. Miller's dental training, she was selected to receive advanced training in implant dentistry and endodontics. Committed to education, Dr. Miller participates in a number of continuing education courses, seminars, and hands-on clinics each year. She is a member of the American Dental Association, Washington State Dental Association, and Pierce County Dental Society, as well as many dental study clubs.
Dr. Miller has been practicing dentistry since 2002 and has formed a partnership with Dr. Williams at Commencement Bay Dentistry since 2008. Together, they offer exceptional comprehensive and esthetic dentistry, with the newest advances in technology and materials.
Dr. Miller is a mother of four and is happily married. In her free time, she likes hiking and taking trips to the beach with her boys.
Dr. Bob Williams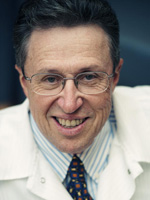 After earning a bachelors' degree in science at University of Iowa, Dr. Williams completed his doctorate in dental surgery in 1973. He was a dentist at Madigan Army Medical Center before going in to private practice. Dr. Williams also graduated from Pankey Institute, a renowned postgraduate training center for dentists. He holds membership with the Pierce County Dental Society, American Dental Association, The Pankey Institute, and Seattle Study Club.
Through the years, Dr. Williams has stayed true to his first accomplishment, becoming an Eagle Scout. He has been awarded in the community for donating dental care. Dr. Williams has also travelled to the Philippines, Nepal, Africa, China, and across the United States to provide free dentistry to people in need.
He and his wife, Jeri, were married in 1977. They have two Labradors to keep them company, and the family lives in Steilacoom. In his free time, Dr. Williams likes to get outdoors. He's known to travel, hike, rock climb, garden, and golf.
Our Team
Shellie N., Administrative Assistant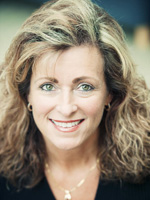 Shellie is a graduate of Clover Park Vo-Tech. With 20 years in administration, she provides excellent assistance to our staff and patients in the front office, and she has been with us since 2007. She enjoys working with a solid and skilled professional team, in an atmosphere that's comfortable and inviting.
When she isn't working, Shellie likes to play golf, garden, or travel. She's a proud mother of two daughters – and grandmother of two more!
Sabrina H., Dental Hygienist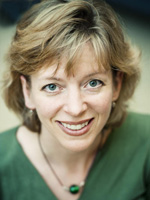 Sabrina has worked in the practice for two decades. She began as a dental assistant, then earned her associate's degree and dental hygienist certification at Pierce College. At your visit, Sabrina is one of four hygienists who may perform your dental cleaning, deep cleaning, and hygiene consultation. She loves the opportunity to positively affect people's lives by contributing to their good oral health. Sabrina is always happy to share tips and product reviews, so be sure to ask her if you have any questions about your dental homecare routine. She holds membership with the Washington State Dental Hygienists' Association on the state and local levels.
After work, Sabrina spends time with her son, who was born in December of 2009. She loves being a mom, gardening, and time with family and friends.
Monica W., Dental Hygienist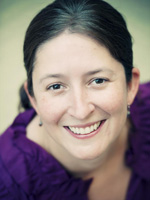 With 14 years' experience as a dental hygienist, Monica has spent 13 years in our office. She earned her associate's degree in applied technology-dental assisting, then graduated with a certificate in dental hygiene from Pierce College. Her professional memberships include American Dental Hygienists' Association and the Washington State Dental Hygienists' Association. Monica enjoys being part of a team that genuinely cares about our patients. She takes time to get to know each of her own patients so that she can become a trusted adviser in oral health matters.
Monica and her husband, Josh, live in Lakewood with their two children, Josie and Michael. The family enjoys boating and entertaining. In her free time, Monica likes to bake, cook, and do crafts.
Chris R., Dental Assistant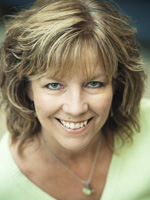 Chris has kept patients smiling for 39 years – since graduating from Clover Park Vo-Tech. She has worked with our office since 2002. As a dental assistant, Chris helps Dr. Miller and Dr. Williams chairside, ensuring that both doctor and patient are comfortable. She has extensive knowledge in the field and can answer all of your questions about clinical treatment. With a service-oriented mindset, Chris works hard to provide the treatment and care our patients deserve.
Chris and her husband have two sons, a daughter, three granddaughters and one grandson. They enjoy RV-ing and spending time with family and friends.
Amy, Office Manager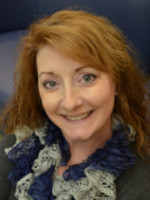 Amy is often the first person (or voice!) you may meet on our team. Amy joined our team as front office manager and brings a wealth of knowledge and dental experience to our practice. She graduated in 1982 as a certified dental assistant. Her background includes working as an orthodontic assistant and front office scheduler. She also enjoyed a year of teaching students as a dental assisting instructor. Amy's real joy comes from greeting and building relationships with people and answering any questions our patients may have. She looks forward to taking care of you and your dental needs! When she is not in the office, Amy enjoys spending time with her family. She has been married to Kelly, her husband, since 1988, and they have two lovely children, Sam and Kayla. They also have a very sweet and spoiled dog, Bandit. Native to Washington, Amy enjoys the outdoors and the beauty of the area and yes, even the rain.
Jeri W., Receptionist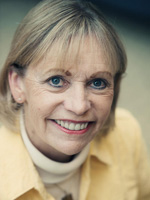 Even after more than 30 years in the practice, Jeri still considers each day special for one reason – the people. She truly enjoys seeing the patients who have been returning for years and finding out what is new in their lives, as well as having the opportunity to meet new people every day. Working at the front desk, Jeri is skilled at scheduling appointments to meet the needs of busy lives, communicating with insurance companies to assure coverage whenever possible, and making sure our patient information is current and accurate. She joined the office in 1978 as a part-time employee, spent many years serving patients with us on a full-time basis, and is now enjoying the relaxing pace of part-time work once again.
Carri B., Patient Care Co-Coordinator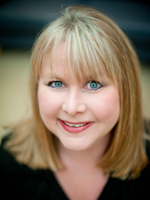 A current resident of North Tacoma, Carri has been with our practice since 2008. She helps us run much more smoothly by performing various tasks, including printing schedules, confirming appointments, answering phones, greeting patients, and so much more! As a hard worker and a people person, she loves the longevity of the practice's relationships with their patients, and the doctors are great to work with. She enjoys helping smiles of all shapes and sizes meet their goals!
When's she's at work, Carri loves traveling to Oregon Coast, California with her husband Gary and daughter Sarah, camping, and running with her dog Boady.
Barb, Dental Hygienist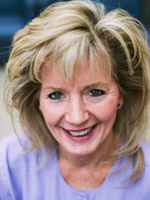 Barb transplanted from Kent a few years ago, and is finding out why Tacoma is the place to live. Barb has been a hygienist for over 25 years and enjoys the opportunity to interact and build relationships with her patients. She treats each patients uniquely and gently, caring for their own specific individual needs. Barb has had exensive experience and training in periodontal therpay (gum disease), and prides herself on her ability to treat patients of all ages and conditions. Outside of the office, Barb loves being by the water, on a deck having a great glass of wine. She enjoys sking or snowshoeing at Crystal Mountain in the winter. Barb relishes the chance to cook for her sons, Reed and Neal, when they are visiting.
Ivy, Assistant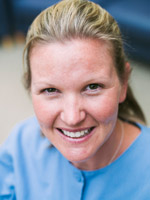 Ivy joined our pratice in 2014. She graduated from Clover Park and has worked in dentistry for 15 years. Ivy enjoys all aspects of dentistry, especially assisting with complete simile makeovers. Her attention to detail and outgoing personality puts patients at ease. Ivy has been married for 13 years, and has three children. She has lived in Tacoma all of her life and enjoys gardening, running, and playing with her children.
We invite you to call Commencement Bay Dentistry of Tacoma, WA today to schedule your appointment with Dr. Miller or Dr. Williams. Our convenient location is accessible to patients from Tacoma and the surrounding areas. We look forward to learning how we can make you smile!